Staff
My staff and I truly enjoy what we do and like to have fun at work, but we are very serious when it comes to providing our clients with prompt service, accurate communication and professionalism at all times. Please contact us immediately if you have any questions or have a request. We will work hard to address your needs without delay.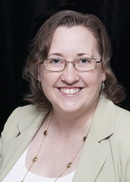 Ashleigh Ford Nelson
Director of Operations and Client Service
Office 919-834-7772

Ashleigh is a North Carolina native who enjoys helping people discover their path to financial security. When not at work she enjoys cooking, working out and rallycross.
Contact Ashleigh if you have questions or need assistance with your accounts.